So after a few weekends of chore projects I decided to make something fun and creative. I didn't want to spend time designing anything, and I just wanted to get into building ASAP!
So here it is, (as my fiend called it) the "Trophy" road bike stand 🤣!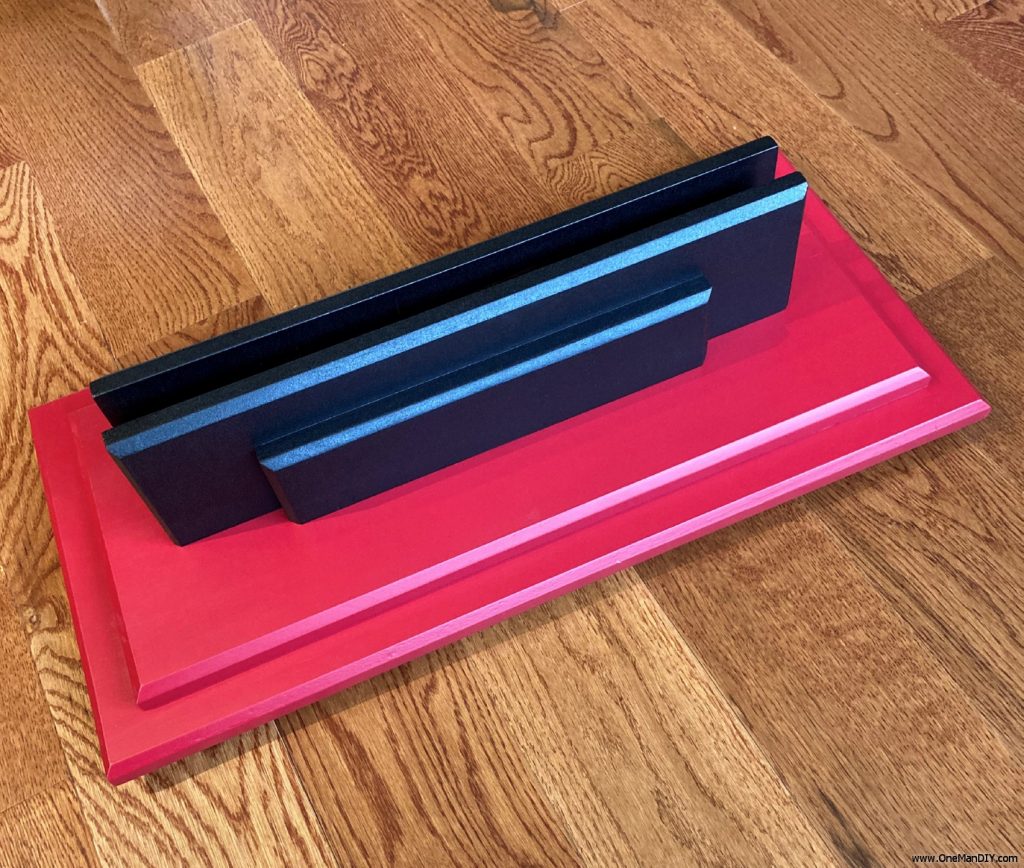 It definitely had the trophy/commemorative plaque kind of feel without the paintjob, but once I put some color on it, it looks pretty slick!
It took me about 2.5hours to make a functional bike stand, and 1/2 of that time was spent eyeballing dimensions and looking for my tools. Painting, also took about 2 hours, spread over a few days. So with a simple sketch, you can make yourself a functional stand in about an hour!👍
You can check out how I built the stand on my YouTube channel! I thought it would be an easy video to edit, as I decided not to explain any of the steps, but it turned out that it took me way longer to make the video then to make stand! I think I am getting better at editing, but I have to stop making 15 minute videos of me walking around, it's a pain sift through and edit out the 30 seconds of actual content! I hope you enjoy!😁